It's Tuesday, so you know what that means! Linkage!
1) Thanks to my friend over at
Running for the Carbs
you can now figure out how to alleviate some of that IT Band soreness:
Tight IT Band?
Don't know what your IT band is? Oh yes you do. You've certainly felt it before if you're over 18 years old.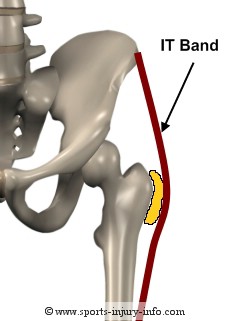 That bastard puts a real wrench in morning running sometimes. Related, I think I've finally found what is causing my mom's hip pain (Hi
Mom!
), related to the IT Band:
And related to stretching...and in honor of my Tuesday morning yoga:
3)
Yoga in the Office
- I wish there were pictures for this, but the stretches are pretty self explanatory and won't have your officemates giving you strange looks. Whether you know it or not, a lot of these moves are natural reactions that we have.
Unrelated, one of my Sunday morning participants sent me this article about Zumba:
4)
Finding Fitness in Rhythm and Movement
- Talks a little bit about how zumba started, profiles a woman who loves this particular workout, and has a great piece of advice--do the workout that isn't a workout for you--it should be fun (I don't mean easy), but you should look forward to going! This article's from the WSJ, so it's only available for a few days before you need to pay for it--click now!
Tired? Me too. But not tired enough for one of these:
Final link, it's about food too (sorry, no recipe this week, I've been too tired to experiment).
Alright, that's it for the Tuesday links. Remember to send me links that you think others should see!